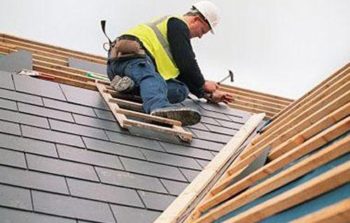 Leaders in the industry
At the same time, the roof restoration specialists we send have all the right licenses. SAI Global, MBA, Painters Registration Board, and HIA all accredit our teams and guarantees that we do high-quality work. Everything we do and touch adheres to the highest international standards.You don't have to worry about your furniture, whether interior or exterior. We not only clean your roof as we work, but we also cover anything if there is a risk of debris from our business.
Any furniture you'd prefer keep still – or can't move – will be protected, so any debris that comes from our work won't damage your belongings. Roof Restoration Perth WA is based in Perth, but can operate anywhere in Western Australia.
WELCOME TO PERTH ROOF RESTORATIONS WA
Roof Restoration Perth WA has a reputation built on experience, having been in the business for years. Our roof restoration and repair teams have decades of experience between them, having worked in various sites in metropolitan Perth and all over Western Australia.
If you're looking for a roofing company that uses only the highest-quality materials and can handle anything you ask them to do, then your search is over because we can handle all that. Our workmanship and materials are both of the highest quality. Our sheets and tiles use the latest technologies and techniques, so they have superior longevity. We use technically superior roof paints and coats, to guarantee endurance and long-term aesthetic quality.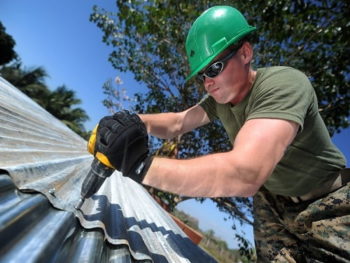 Roof Restoration
Your roof is the crowning glory of your home. An estimated 30% of the exterior is the toproof, and that means if you want your home to make a good impression, it has to have a solid crown…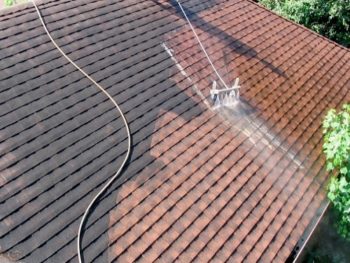 Roof Cleaning
Dirt, damage, and weather conditions can all batter down on the roof and leave it less than it should be. With our help, you'll have your home's crowning glory looking perfect again, topping off a lovely home.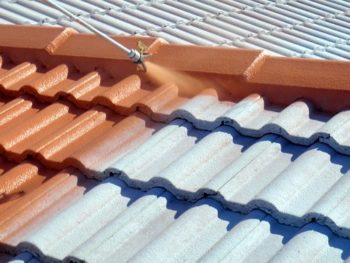 Roof Painting
You might notice signs of water damage, which are the tip of the iceberg when it comes to trapped condensation or moisture. There might be cracks or other forms of damage, indications of wear and tear.
Getting the roof painting done by these guys was the best decision I ever made! Now my roof looks positively dazzling and it's got the perfect colors to go with the rest of the house. Thanks, guys.
But then my roof caved in and I really needed tile roof repairs. Good thing I got these guys to do it. They did a great job and I've never been happier. As a plus, I barely noticed all the roof guttering going on while they were working.
When I need tile roof restoration or some fixing done, these are the only guys in Perth I'll call. They've never failed me before and they've always done awesome work.
Perth Roof Restoration comes highly recommended from me!
If I ever need modern roofing fixing, I'm calling this crew.
Great job on my roof, guys! I can honestly say it's never looked better. Actually, I think it looks better now.
I used to worry that roof guttering would be a problem, like it'd be a hassle. All those guys walking on my roof and disturbing me as I work and all.
Thanks to these guys, I not only got a great roof painting job, but I also avoided making some old water damage on my ceiling even worse. A roof guttering from the PRR crew and it was good as new.
I used to dread the hassle and trouble that came with getting roof painting or repairs. Not anymore. They went in, did their jobs, and got out with me barely noticing them work. They cleaned up after themselves, too, which is a huge plus in my book.
Contact Us
Roof Restoration Perth WA advises its potential clients to get repairs for their roof when signs of trouble emerge.
Roof Restoration Perth WA focuses on quality of service. Don't hesitate to call us and ask about what we can do for you. Whether it's applying new coatings to a rooftop in Perth, doing a restoration on a classic home, or doing repairs anywhere in Western Australia, we can handle the job.
Call us to schedule an appointment, and we'll arrive at a time of your convenience. Our experience also gives us expertise on how to prepare, restore,  tin roofing, roof maintenance or clean a roof to secure it against the harshest weather in the region.
Call us now or use our online contact form and get a free quote for our services.
And check out our friends Vancouver roofing contractors across the pond!