Commercial Roofing perth
For commercial roof painting or roof guttering, there is no better provider than Perth Roof Restoration. Our commercial team focuses on not only excellent tile roof repairs but in prolonging lifespan. The roof is the crowning glory of any structure, and improving its appearance and longevity is a good way to improve the image of your company.
We bring a wealth of experience in commercial tile roof restoration. We work with traditional materials and modern roofing materials. Whether you need restorations done or are replacing areas that took a beating, our services should be at the top of the list.
Perth Roof Restoration uses only the best materials and tools. We guarantee you are getting the latest and greatest techniques in roof painting and restoration. We work not only to bring things back to their original state but also to protect your roof from future damage.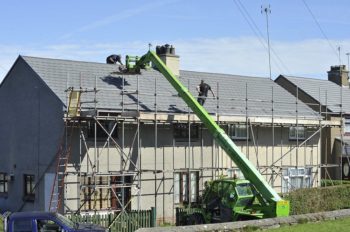 Our services include quick roof painting and restoration. However, we can also perform long-term, on-going roof maintenance programs for commercial clients.
Iron roof restoration for a variety of public transportation hubs throughout Western Australia
Long-term ongoing roof guttering and restoration program for a major business
Annual tile roof restoration program and maintenance functions for an aged care facility
Annual modern roofing maintenance and emergency repairs for a hospital in Perth
Don't hesitate to contact us for our roof-related services. Whether you want to give your business a new roof or to fix the damage, we are ready to serve.