Colour Charts

After repairs finish, you can take a moment to consider appearance. Tile roof restoration or repair can take a toll looks, and it's a great time to get a fresh coat of paint. Of course, when roof painting is concerned, you have some choices to make.
Having trouble deciding what you want your roof to look? Did you repaint recently and want your roof to match? Maybe you're just tired of looking at the same colour of tiles after years and want to try something new for a change. No matter your reasons, we are ready to help.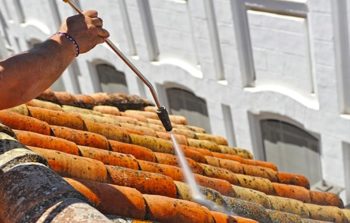 We offer excellent roof painting services, letting you give the crowning glory of your home a new look after extensive tile roof repairs. Check out our colour range and see if anything catches your eye.
While you might have had limited options in the past, modern roofing materials are much more flexible. Take a look at our extensive colour swatches, to see if there is anything that catches your eye. We will be glad to apply it to your roof after an extensive tile roof restoration, or ordinary roof guttering and maintenance. What colour should you pick? It can be whatever you want!
You could go for something bold and overt. You might choose to have something subtle done or to match the colour the roof had before the tile roof repairs. Our professionals will do the roof painting after you've picked out a colour. Don't hesitate to get a new coat of paint on your roof.
Once you've had Perth Roof Restoration fix the structure, we'll be happy to accommodate your requests to clean it up and add a fresh colour.