Repairs Perth
Moisture is the most common cause of roof damage and the one that is most likely to have an impact on the rest of the home. Roof restoration or repair can be essential in the event of a leak.Fortunately, Roof Restoration Perth WA has specialists in the tasks of re-roofing, cleaning gutters, removing asbestos, and roof restoration. There are no better options for your roof needs in Perth.
If you're looking for signs of damage, there are two that stand out and are easy to spot. The first is mold, which can sometimes be the result of a leak. The other is water stains because these are rooted in wet insulation or a leak.However, Roof Restoration Perth WA reminds you that a water stain is the tip of the iceberg. Even a small stain can indicate a massive leak or moisture problem, and that means you need someone to do some roof restoration soon.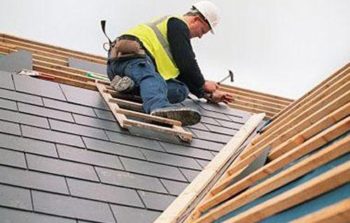 Naturally, depending on the nature of the repair and the roof in question, Roof Restoration Perth WA will insert or remove certain steps. We do this to ensure that you are getting the best possible service and one designed to accommodate your needs and requests without causing damage.Roof Restoration Perth WA also offers tile repairs, using the best roofing sheets in the market. We use sheets that have optimum waterproofing.They're also crack-resistant due to their base material, ensuring maximum longevity no matter the environment. The coating systems provide additional protection, so one roof restoration from us and you won't have anything to worry about for a good, long time.
Also, our products come in a variety of designs and colors. A roof is about 30% of the façade of a home, and we know you want it to look good. If you're in Perth or anywhere in Western Australia, we can help with that.Roof Restoration Perth WA knows that your home is an investment. Whether you want to sell it down the line, or you're thinking of living there long-term, you're investing in the structure. You want that investment to pan out, and that means making sure it is at its best.
Tile repairs or replacements, roof restoration, cleaning out clutter, or fixing leaks – we provide all of these services to help you out. Roof Restoration Perth WA has over two decades in this business, and our teams have decades more of collective experience. We are specialists that can handle virtually any roofing task you throw at us.
When you call us, you're not only getting a quality service, but also courtesy and a professional touch.We won't charge you anything that we're not upfront about, and we use only the best materials.