Roof Plumbing Perth
Perth Roof Restoration provides excellent service for roof guttering and plumbing. Our professionals can perform maintenance, installation, and replacement of downpipes, flashing, and gutters. We can provide and supply a variety of designs for gutters and downpipes. We fabricate custom rainheads or flashing, to accommodate your modern roofing designs or tastes. All of our products are available in a broad range of colours.
Perth Roof Restoration uses rust-resistant aluminium as a base material. This choice allows us to provide better longevity and a wider range of colours than others. All of our roof guttering installation and designs is at a competitive price point. While you may find cheaper ones on the market, you won't be getting the same quality of both material and work.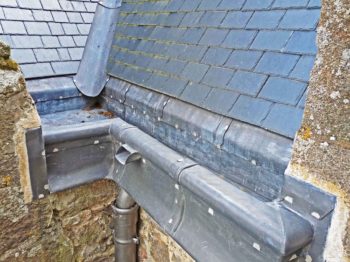 If we don't have a premade design that suits you, we are happy to fabricate one to your specifications. Naturally, Perth Roof Restoration will provide installation services. We can also do replacements and roof guttering maintenance.
All gutter profiles from us come in a range of colours. The gutters are an integral part of your roof, and you don't want it to stand out. Having the gutters match the colour scheme of your home or of the tile roof restoration is a great way to make it discrete but presentable.
When is a good time to get better roof plumbing? Some people would want to have it done alongside tile roof restoration. Since work is being done on the roof already, it's a good time to get it all finished in one project. Others need new roof plumbing after water damage. Since busted gutters might cause water damage, replacements are not unheard of in the aftermath.