Other Services Perth

Perth Roof Restoration offers more than just tile roof repairs. Here is a look at our other services. One of our common services is roof guttering. Gutters are a crucial part of your roof because they divert water away from the roofing and walls. If these are working properly, you minimise the risk of water damage to your ceiling and interior. However, gutters can rust. Gutters can clog. The metal can become damaged due to being exposed, and even the best modern roofing isn't going to last forever. Roof guttering is one of our best services, and it involves not only clearing them out but conducting repairs.
Our advanced roof and gutter restoration service can not only fix the problem but give the metal a new lease on life. We use products that can protect it from further damage and give it a new colour. If you've ever wanted to change the look of your gutters or have them match the new coat of paint on the roof, just ask us, and we'll be happy to accommodate your request. Another service we offer is asbestos removal for roofs.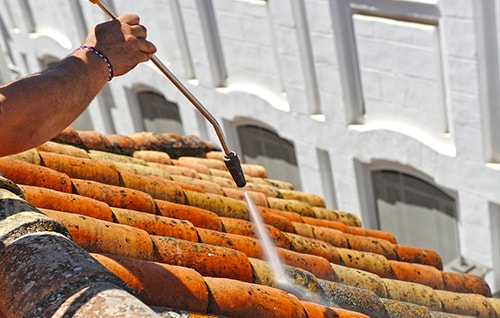 Buildings built in past decades may have asbestos lining them, typically as insulation. Only later on would people realise asbestos was a health hazard. In the process of a tile roof restoration, you might discover asbestos and decide to get modern roofing materials. To do that, you first need reliable, safe asbestos removal – and Perth Roof Restoration can do that.
Asbestos removal requires specialised tools and containment procedures, to make sure it does not contaminate the environment. If you find or suspect asbestos on your roof, call us to conduct an inspection and removal.