Restoration Perth

Roof Restoration Perth WA consists of experts at roof restoration work. Now, you might be wondering if you need a roof restoration or not. The weather in Perth isn't perfect, but as far as you can tell, your roof hasn't become battered and beaten by it yet.

Well, here are a few things to look out for that indicates when a roof restoration might help me on the menu. We'll be setting aside the obvious ones like "having a hole in it" for the sake of brevity. If the answer to any of the following questions is "Yes," don't hesitate to call us.
The tiling or sheeting has started to deteriorate
You're noticing cracks or lifting
Water stains – no matter how small – are starting to appear
You're spotting leaks and are reasonably sure it isn't the plumbing
The house is old, and that means the materials are too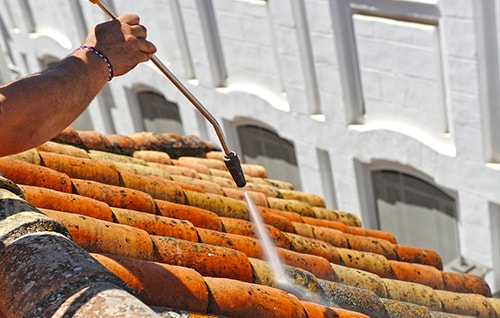 All of these are indications that the roof is no longer in good condition, and needs repair or restoration. If the neglect continues, it could become a major problem. In the end, a roof restoration is going to save you more money, even if the upfront cost can seem like a massive financial drain.
To guarantee only the best results, we use a roof coating system that is resistant to most weather and retains its coloring better.On top of that, we conduct a sweep of the area to remove anything that might compromise the rooftop before we do the roof restoration.
Finally, we personalize the service for each client, so you can rest assured that we've taken your needs and your situation into consideration before Roof Restoration Perth WA gets started.Our process only takes two to four days to complete, depending on the weather and the size of the home. If you're concerned about having it done all at once, we can separate it into a two-step process.
While separating it can help make it feel like taking things slowly, we advise not taking too long to get to step two to avoid damage.
Wherever we work, we guarantee you that we adhere to all industry guidelines. We are mindful of the health and safety of our team, as well as the people around us. If we can reasonably expect asbestos, for example, we will come prepared to contain and transport it to a proper disposal facility. Give us a call or use the Roof Restoration Perth WA contact form today. We'll provide you a free quote on our services, or answer any questions you might have.